AC Drive Braking Resistor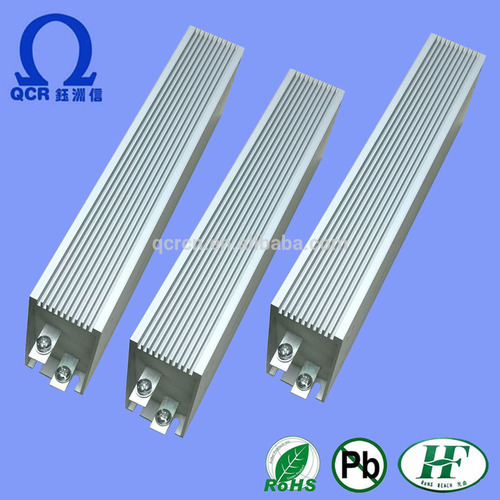 AC Drive Braking Resistor
Product Description
Unicorn Controls & Automation is a specialist Manufacturer, Dealer and Supplier, of RoHS complaint, Dynamic Braking Unit, AC Drive Braking Unit ,Dynamic braking resistor, AC Drive Braking resistors, EOT Crane AC Drive(VFD) Braking Resistance Panel, Gantry Crane AC Drive(VFD) Braking Resistance Panel, aluminium housed resistor, metal clad braking resistor, high power wire grid resistor, etc with improved technology developed over the years.
We supplies below make AC Drive braking resistors
Yaskawa AC Drive braking Resistance
Fuji Electric AC Drive Braking Resistor
ABB Drive braking resistance
Schneider AC Drive braking resistor
Delta AC Drive Braking Resistor
KEB AC Drive braking Resistance
Inovance AC Drive braking resistance
We manufacturing Braking Resistance with a quality method as IS Stranded. we have transformed ourselves into a broad-based manufacturer of wide range of resistors. Our resistors used in the field of electronics, AC Drive panels, Lifts, EOT Cranes, Gantry cranes, Cement Plants, Sleep ring Motors,elevators, cranes, automation, medical equipment, Printing Machine, CNC Machines, Grinding Machines, variable frequency drives and in many other industries.
All our engineering efforts are directed to convert breakthrough concepts into innovative products. Equipped with technical knowledge and a new approach to business management, we have created the framework of our achievements on the platforms of quality, utility, durability and design
We are supplier & Dealer of Yaskawa Dynamic braking resistor(DBR), Yaskawa Dynamic braking unit(DBU), Schneider Dynamic Braking Resistor, Fuji Dynamic Braking resistor, Siemens Dynamic Braking Resistor, KET Dynamic braking resistor, ABB Dynamic braking resistor, Allen Bradley Dynamic Braking resistor, Delta Dynamic braking resistor
Quality
Our prime manufacturing goal is to achieve "Zero Defects". Various internal quality assessment measures such as In-Process Quality Control, Random Sampling, etc., are implemented at the manufacturing of electrical resistors that include dynamic braking resistor, neutral grounding resistor, silicone coated resistor, aluminium housed resistor to ensure quality from the every initial stage of production.
Our manufacturing processes & products are RoHS Complain
Trade Information
Yes

Free samples are available