Mitsubsihi PLC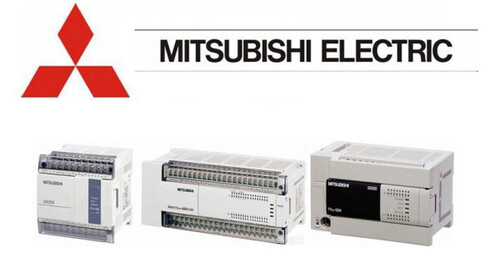 Mitsubsihi PLC
Product Description
We are reputed supplier, dealer, distributor, manufacturer, importer of All make AC Drives, PLC, HMI, AC Servo Motor of all Leading brands like Yaskawa AC drives(VFD), delta AC drives (VFD ), Mitsubishi AC Drive, Hitachi AC Drive, Danfoss AC Drive, Control Technique, Emerson, Crompton Greaves, ABB, Schneider, Toshiba, Fuji Electric, Siemens, Baldor, INVT, IITEC, KET, Lenze, ACtech, Allen Bradley, Kolorrol, and control for various application.

Yaskawa AC drives Yaskawa drives offer variable frequency inverters, industrial AC Drive, VFD, F7, V7, P7, G7, J7, A1000, J1000, V1000,adjustable speed inverter. yaskawa is the worlds largest manufacturer of ac drives and motion control products, including adjustable frequency drives, servo amplifiers, servomotors, machine controllers, and motion controllers.
Delta Industrial AC Drive
C2000 series, CP2000 series, VFD-VL series, VFD-DD series, VFD-E series, VFD-EL series, VFD-VE series VFD-B series, VFD-F series, VFD-M series, VFD-S series, VFD-L series, VFD-V series, VFD-A series,
Mitsubishi Variable Frequency
FR-A700 Series - High Performance inverters 0.4kW up to 500kW
FR-D700 Series- NEW - The replacement drive for the S500 and E500 inverters 0.1 to 7.5kW
FR-E700 Series- NEW The compact drive solution, 0.4kW up to 15kW
FR-F700 Series-State-of-the art inverters 0.75kW up to 630kW
Product Applications:
Extruders, Rolling Mill, Coiler/Uncoiled, Slittors, Wives drawing, Tube Mill, Shed-Line Redor, Carding, Mixers, Machine Tools, Food Machinery, Conveyor, Automated wave housing, Lift, Hoise & Crane, Printing, Packaging, Test-Rigs, Ring Frame, Looms, Agitators, Pumps & Fans, Rope ways.
Fuji Industrial AC Drive
FRENIC-
Mega series
Multi series
Eco series
Mini series
5000VG7S series
We service, repair, replace, Exchange, built, rebuild, regrind, recondition, refurbish, remanufacture, retrofit and overhaul all make Variable Frequency.
Most of our standard Items are available Ex-Stock
Contact Us
Works: 48/20, Krishna Nagar, Narela-Sighu Border Road, Near Gurudwara, Opp. Sewa Ashram, Narela Delhi Delhi India 91--9873571358
Phone :09873571358